Our 4000 square foot well planned studio and lab. We have two fully equipped studios with all lighting on rails. (IE: no loose wires lying around) and different work stations., offices, public facility/change room and a very spacious reception area.
Advanced Photo & Imaging specializes in a wide variety of headshots, portraits, graphic design, and digital imaging services for both businesses and families. We have been dedicated to creating the highest quality photography and photo restoration services in Atlanta since 1980. It has always been our goal to provide a high level of personalized customer service, great value, and the quickest turn around times possible.
---
There is plenty of parking available, with no steps, and easy access for wheelchairs and the disabled.  
Monday – Thursday: 9:30am – 5:00pm

Friday: 9:30am – 4:00pm

Sat: 10:00am – 1:00pm mainly by appointment
Herbert Kuper
Herbert started Advanced Photo & Imaging in Sandy Springs in 1980. "I started off as an aerial surveyor hanging out of small planes using a 4×5 Linhof for obliques and operating a huge floor mounted Zeiss camera. We used the 10×10 negs in stereo plotting for land survey purposes. I was very attracted to the technical side of photography and always loved the processing and control over the final product. I've travelled extensively in Africa, shooting wildlife in Zimbabwe, Zambia, Botswana, Namibia and Mozambique. Worked as a freelancer covering Formula 1 Grand Prix racing in South Africa, England, Belgium & Monte Carlo. Also travelled to Peru, across Europe and Russia to capture creative Black and White material for my portfolio. Always loved the "photojournalistic approach" to my portrait and people work. As a kid, I was the one who photographed everything. I still maintain my huge archives to date." The fact that we always had our own lab has really set us apart from other studios.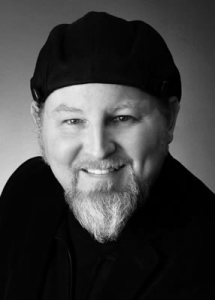 Joe Chatman
Joe Chatman has been an artist all his life. Taking photos, drawing and painting has always been a passion of his since he was a child. He graduated with a Bachelors with awards from the Atlanta College of Art which is now SCAD Atlanta of which he is an Alumni. He has worked for Fox Sports South doing broadcast sports news graphics and promos, and also worked with a very prestigious TV graphic design company called Artifact Design which collaborates with Turner and TNT. Although he has been working in the design field for several years he has also been working as a photographer in his spare time shooting models, fashion, musicians, and actors/actresses. He now has 15 years of experience and loves the creative collaborations with the people he has been privileged to work with over the years. His knowledge of graphic design and photography has made him very versatile at creating anything in the digital photography world. He is an expert in photoshop and photo retouching. His skills has also made him one of the best at photo restorations and bring old vintage photos back to life. He has been working with Herbert since 2013 and has brought great customer service and a new light to Advanced Photographics.